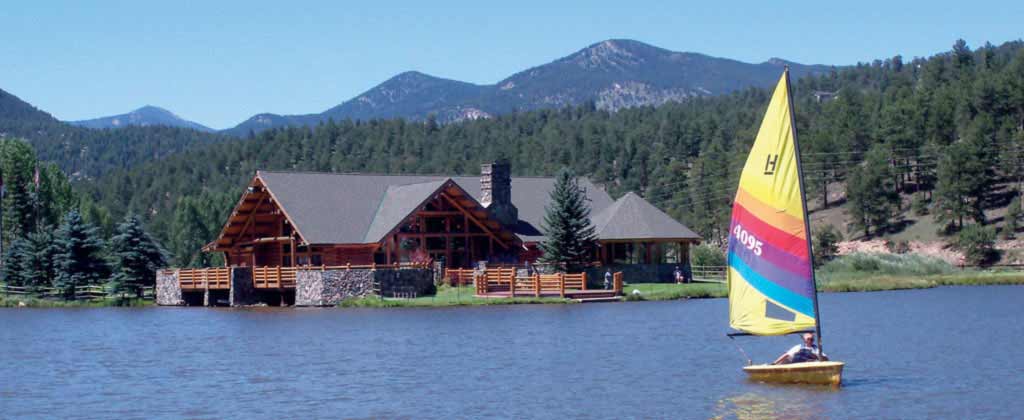 Located in the majestic Rocky Mountains, Denver is a popular vacation destination that offers a lot of things to do. If you are specifically looking for fun things to do near Golden, CO., you will find a mix of stunning natural beauty, spectacular mountain scenery and a wide variety of fun things to do. Check out all of the different local attractions like: hiking, biking, theme parks, skiing, professional sporting events, fishing, rafting tours, museums, golf courses, restaurants, and outdoor events.
When you visit the Denver area and stay at Comfort Suites Golden West on Evergreen Parkway, you'll find a wide variety of fun and exciting attractions, all just minutes away from our moderately priced, all-suites pet-friendly hotel. Enjoy our relaxing suite rooms, complimentary breakfast, extra amenities, family friendly features like our refreshing indoor swimming pool, and take advantage of the indoor and outdoor activities, tourist attractions and dining you'll find in stunning Denver, Colorado.
Coors Brewery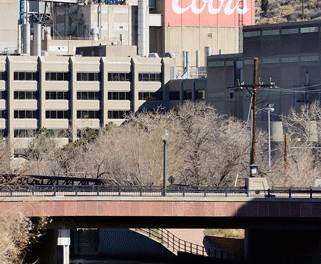 Enjoy a tour and a taste at the Colorado Coors Brewery that is the world's largest single-site brewery and has been crafting quality beers since 1873. The brewery experience includes a 30-minute self-paced tour highlighting their malting, brewing and packaging processes. Cool off in the "fresh beer room," where visitors can sip a cold sample and rest on ice-cube benches in a refrigerated room.
Red Rocks Park and Amphitheater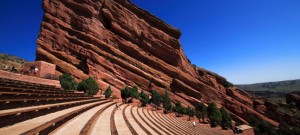 Located just west of Denver, the Red Rocks Park and Amphitheater is a fantastic, open-air rock amphitheater that hosts a variety of concerts each year. There is a large, tilted, disc-shaped rock behind the stage, a huge vertical rock angled outwards from stage right, several large outcrops angled outwards from stage left and a seating area for up to 9,450 people in between.
Colorado Mills Shopping
Colorado Mills is a popular shopping spot for visitors and residents to find great deals and fun entertainment in West Denver. This indoor outlet shopping area is home to many different stores and restaurants.
Evergreen Lake House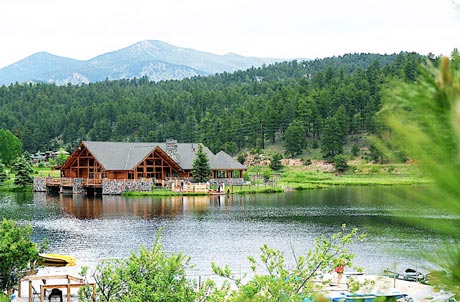 Just outside of the Denver area, the Evergreen Lake House is a showcase of rustic log and stone craftsmanship, located on the 40-acre Evergreen Lake. It is surrounded by beautiful mountain views, Evergreen Golf Course, wildlife and natural beauty. Evergreen Lake House.
Downtown Golden
Home to the famous Coors Brewing Company, historic Golden, Colorado was originally founded as a mining camp during the Pike's Peak gold rush of 1859. After the civil war, Golden became a regional trade and business center that included flour mills, smelters, a railroad, the now famous Coors Brewery, a brick works, a paper mill, clay and coal mines, and three colleges.Today Golden maintains a small town ambiance combined with a wide range of attractions and activities, including theme parks, live theater, museums, festivals and events.
CityofGolden.net
Georgetown Loop Railroad
The beauty of the rugged Rocky Mountains surrounds you as our old-time steam locomotive or one of our powerful diesel locomotives winds up the Clear Creek canyon. Pass by remains of gold and silver mines and breathtaking views along the line, in fully enclosed and open cars. Great family fun for kids of all ages.
Sports Authority Field at Mile High
Home to the NFL's Denver Broncos, Sports Authority Field at Mile High is a stadium in Denver and was built in 2001 to replace the old Mile High Stadium. The stadium also hosts the Denver Outlaws lacrosse team, live concerts and other events throughout the year.
Sports-Authority-Field-at-MileHigh.com
Pepsi Center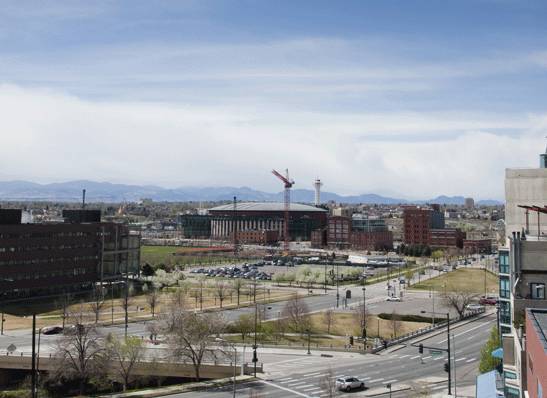 Home to the NBA's Denver Nuggets, NHL's Colorado Avalanche, AFL's Colorado Crush and NLL's Colorado Mammoth Pepsi Center is a premier events center offering pro sports, concert performances by top names like Celine Dion, and a variety of other events throughout the year, including ice skating, circuses and more.
PepsiCenter.com
Rafting Charters Available
Experience a day of exciting rafting with the family or friends on the Arkansas River or Clear Creek River. Within the greater Colorado area Rafting is available. River rafters of every skill level, from beginning to expert, can choose a half- or full-day rafting trip through same of the country's most spectacular landscape.
Fishing Charters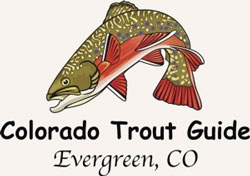 Offering a Grand Colorado Adventure and a chance to see some of the prettiest country, the Colorado Trout Guide provides 4 and 6 hour fishing charters to several of Colorado's mountain lakes. Experienced or not, you will learn the secrets to catching fish. All equipment is included for a fun filled day fishing from a boat. Transportation to the lake is included. Colorado Trout Guide Fishing Charters are dedicated and passionate in giving you the best fishing experience possible. They guarantee that you will catch fish, or your charter is Free!
Phone:303 941-9029 ColoradoTroutGuide.com
Evergreen Golf Course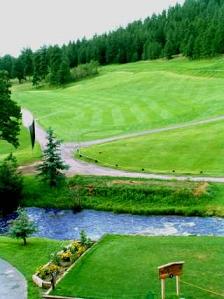 Evergreen Golf Course is an 18-hole, affordable public course where towering pine trees and local wildlife mingle with undulating greens and fairways.
Coors Field
Located in Denver, Colorado, Coors Field is the home of the Colorado Rockies baseball team and offers major league baseball action for a full day or evening of family fun. This home-run friendly park seats 50,445 fans, with 63 luxury suites and 4,500 club seats in addition to regular seating. A unique feature of Coors Field are the purple seats in the upper deck's 20th row that mark the city's one-mile elevation point.
Colorado.Rockies.MLB.com
Elitch Gardens
Experience family fun and plenty of thrills at this theme park that features more than 50 rides, shows and attractions. From thrilling roller coasters to family rides like teacups and the Big Wheel, plus fun in the sun at the Island Kingdom water park, the whole family will enjoy a day at Elitch Gardens.
Open daily, mid-May to Labor Day 10am-9pm.
ElitchGardens.com
Central City Casinos
For gambling enthusiasts who are looking for a low-key, uncrowded place for gaming fun, Central City is the place to be. From blackjack, poker and progressive slots at 5 casinos to personal service and an authentic, old west, gold town atmosphere, Central City is popular with tourists and locals alike.
CentralCityColorado.com
Blackhawk Casinos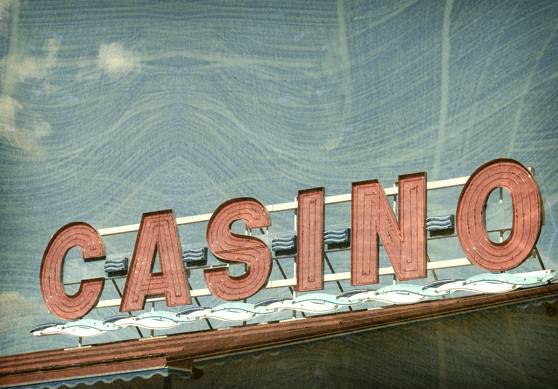 Famous for its exciting gambling saloons and themed casinos that rivals those in Las Vegas, Blackhawk was once a booming gold mining town. Today, gaming enthusiasts flock to the city for exciting poker, blackjack, slot machines, and other gambling favorites, plus live entertainment, dining and a true, Vegas-style party atmosphere.
BlackHawkColorado.com
Loveland Ski Area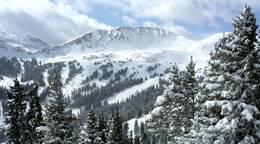 Loveland is a ski area that is one of the closest to Denver, making it popular both with locals and travelers. Loveland is located on the Continental Divide and at 13,010 ft. is one of the state's highest ski areas.
Mother Cabrini Shrine
Located near Golden, Colorado the Mother Cabrini Shrine was established in 1914 as a religious center and summer haven for orphaned children. Mother Cabrini found a hidden, natural spring on the site and arranged white stoned into a heart shape, surrounded by a stone cross and a crown of thorns. Today, the shrine attracts thousands of visitors every year.
Open daily in the summer, from 7am – 7pm; 7am – 5:30pm in the winter. Daily Mass 7:30, Sun 7:30am and 11am.
Dinosaur Ridge
As one of the world's most famous dinosaur fossil finds, Dinosaur Ridge was discovered in 1877, starting a literal dinosaur "gold rush" of dinosaur exploration that led to the discovery of many important fossil sites. Today, Dinosaur Ridge attracts more than 70,000 dinosaur enthusiasts each year for self-guided exploration and guided tours of the area. Admission to the Dinosaur Ridge and visitors center is free. Guided tours are $3.00 per person and require advance reservations.
DinoRidge.org
Colorado Convention Center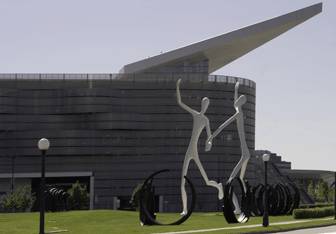 This multi-purpose meeting facility in downtown Denver offers a wide range of meeting, conventions and event space for hundreds of functions each year, from community luncheons to weddings and large conventions. The brand new, 5,000 seat, Wells Fargo Theatre hosts top concerts, speakers and live theatre performances, including popular names like Melissa Etheridge, John Legend, Dolly Parton, Al Gore, and others.
www.DenverConvention.com
Mount Evans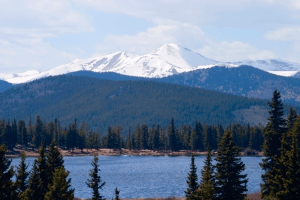 Just 3 Miles from Comfort Suites Golden West on Evergreen Parkway, Mount Evans is the road into the sky. Drive from 8,700 feet at Idaho Spring where you turn off Interstate 70 to 14,240 feet to the summit, and you will pass through 3 life zones, passing ancient trees, lakes and forest to the land above timberline. It can be 90 degrees in Denver and 40 degrees at the top of Mount Evans. Mountain Goats and Bighorn Sheep will greet you as you climb to the top of the world. Mount Evans
DOWNSTREAM ADVENTURES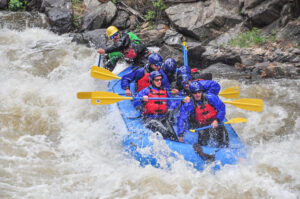 Fly Fishing and Rafting Adventures
raftcoloradowhitewater.com
Downstream Adventures is your hub for expertly led white water rafting and fly fishing trips on the Clear Creek and Colorado River––right in the heart of the scenic Colorado's Rocky Mountains. With locations on Colorado's most iconic rivers choose the rafting or fly fishing experience that suits you.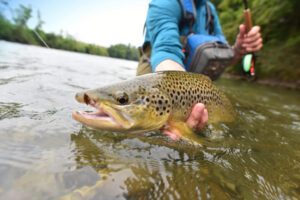 Our qualified guides provide top-quality experiences for new and experienced folks.
Being family-owned, we welcome families and are committed to rafting safety, including top-of-the-line equipment. Want to bring the whole gang? Explore our group discounts starting at 10 guests and easy-to-use self-serve split pay option which makes your booking experience smooth and easy! To reserve your next adventure, call (303) 848-4595 or book online at raftcoloradowhitewater.com.